EarFun Air Pro 2 – Black
৳ 6,990.00
Accept No Compromise, Redefine Noise Cancellation
QuietSmart™ 2.0 Hybrid Active Noise Cancellation up to 40dB
Plus with Wind-noise Reduction
Transparent Mode Allows Ambient Sound for Safety
Built-in 6 professional mic for stunning call experience
10mm Titanium Composite Dynamic Drivers deliver an authentic and balanced sound
34-hour Playtime: 7 Hours + 27 Hours with Charging Case
Fast Charging, 10 Min Charging = 2 Hours Playtime
IPX5 Sweat & Water Resistant
In-ear Detection Technology
Intuitive Touch Control + Volume Control
Activate Voice Assistant
Advanced AIROHA Audio SoC
Advanced AIROHA AB1562A Audio SoC and Industry-leading Bluetooth 5.2 for extended range, fewer dropouts and Low power consumption for premium wireless audio experience.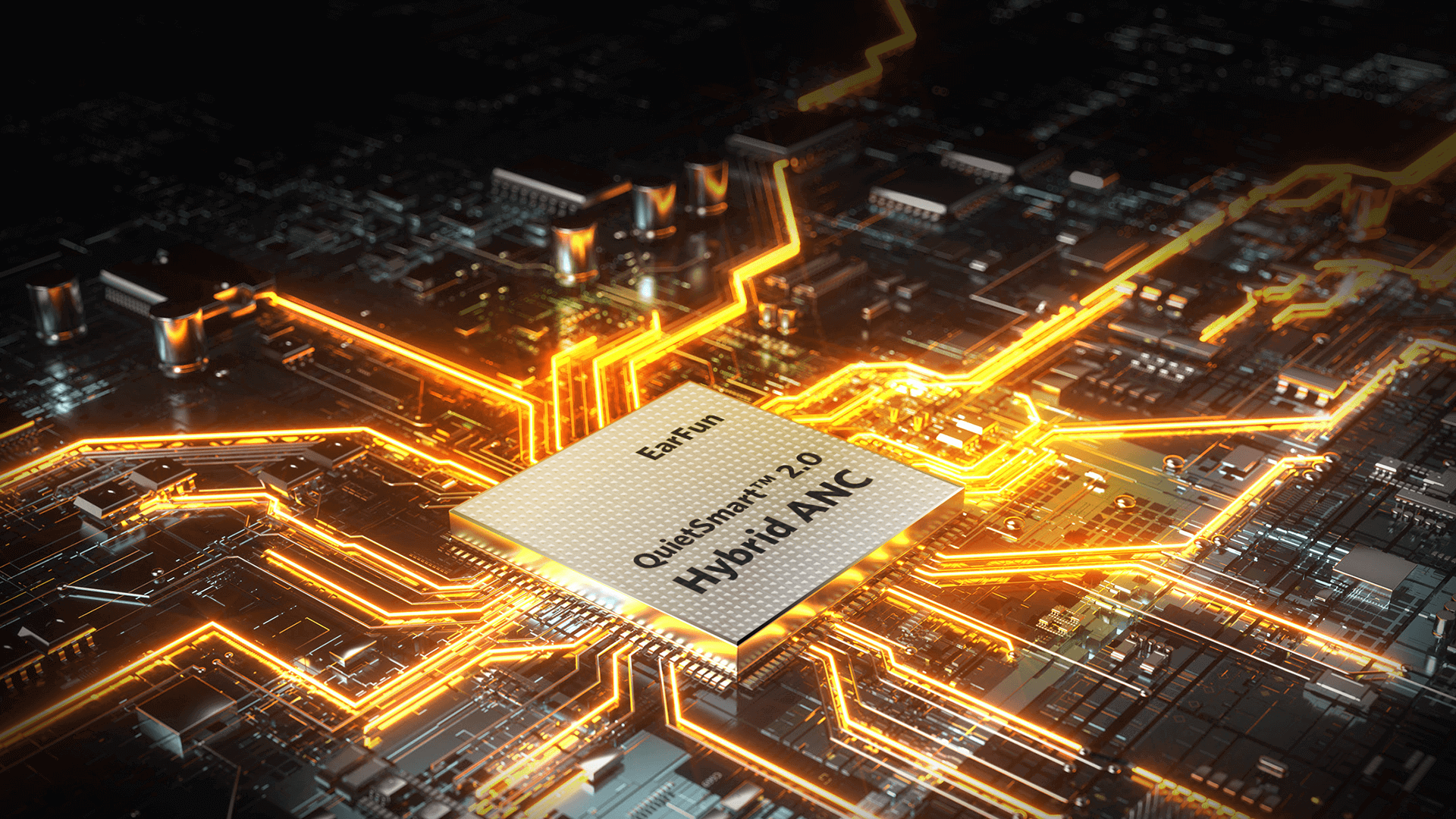 Tune Out the Noise
Features EarFun's latest QuietSmart™ 2.0 hybrid active noise cancelling (ANC) technology, which can dynamically block out unwanted external noise up to 40dB. Whether working out, study, or traveling, EarFun Air Pro 2 helps you get your quiets back.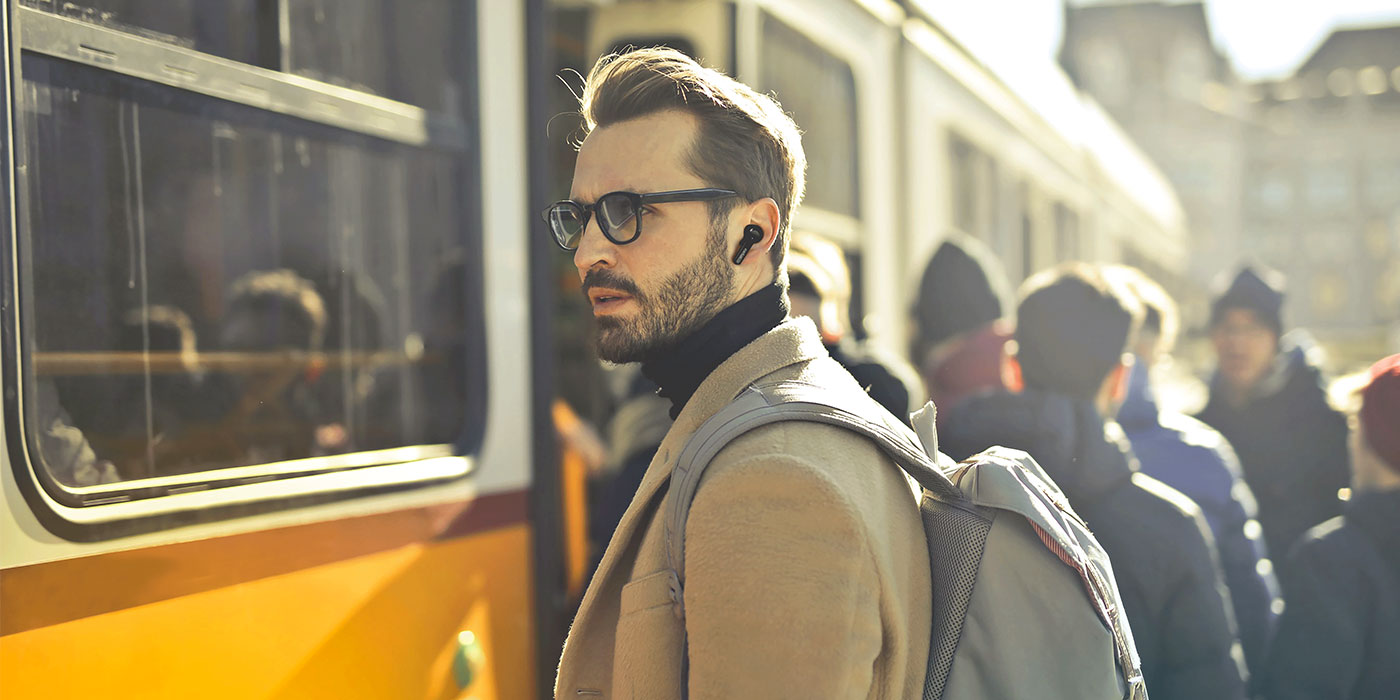 Auto Wind Noise Reduction
Even on windy days, you'll stay immersed wireless audio experience. With QuietSmart™2.0 customize anti-wind noise algorithm, EarFun Air Pro 2 will detect when its wind noise around and automatically suppresses it.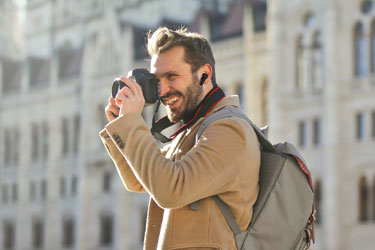 Traveling
Lose yourself in your journey, with no background noise to interrupt your favorite tracks.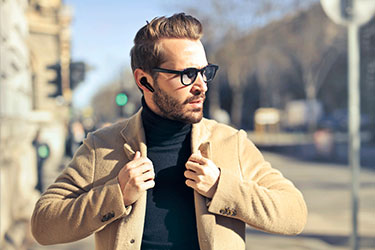 Walking
Be aware of everything around you, from street to office, while still enjoying music.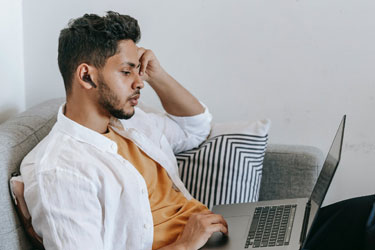 Waiting
Hear important announcements while you wait without noticing other background noise.
Tap Back to Reality
When you need to hear the world around you, tap to Transparency mode, which uses external-facing microphones to mix the sounds around you for a natural listening experience.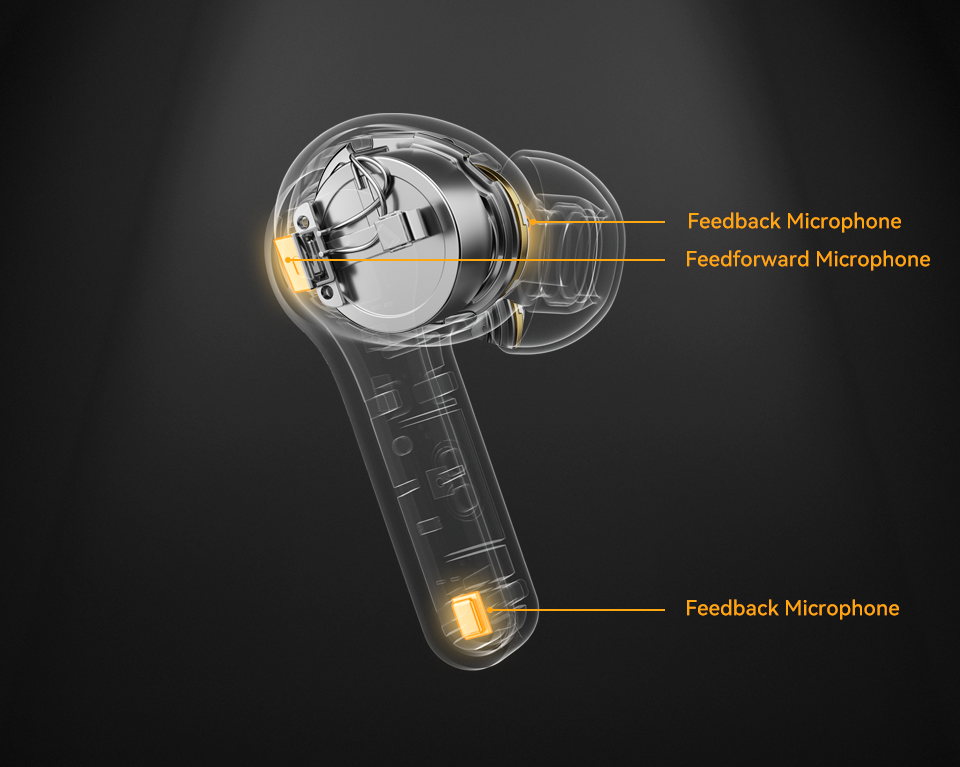 Engineered to Pick Up Every Word
The voice pick-up microphone is calibrated only to pick up sounds from your mouth. Along with other 2 professional noise reduction mics and an improved signal-to-noise ratio, they'll catch every word, even when there's a lot of noise around you. Providing a stunning call experience.
High-Definition Sound Quality
The 10 mm titanium-composite dynamic driver inside each earbud is what helps EarFun Air Pro 2 achieve their extraordinary sound quality. Boasting a frequency range of up to 40 kHz, they'll let you experience the soaring melodies and rich timbres of all your favourite tunes.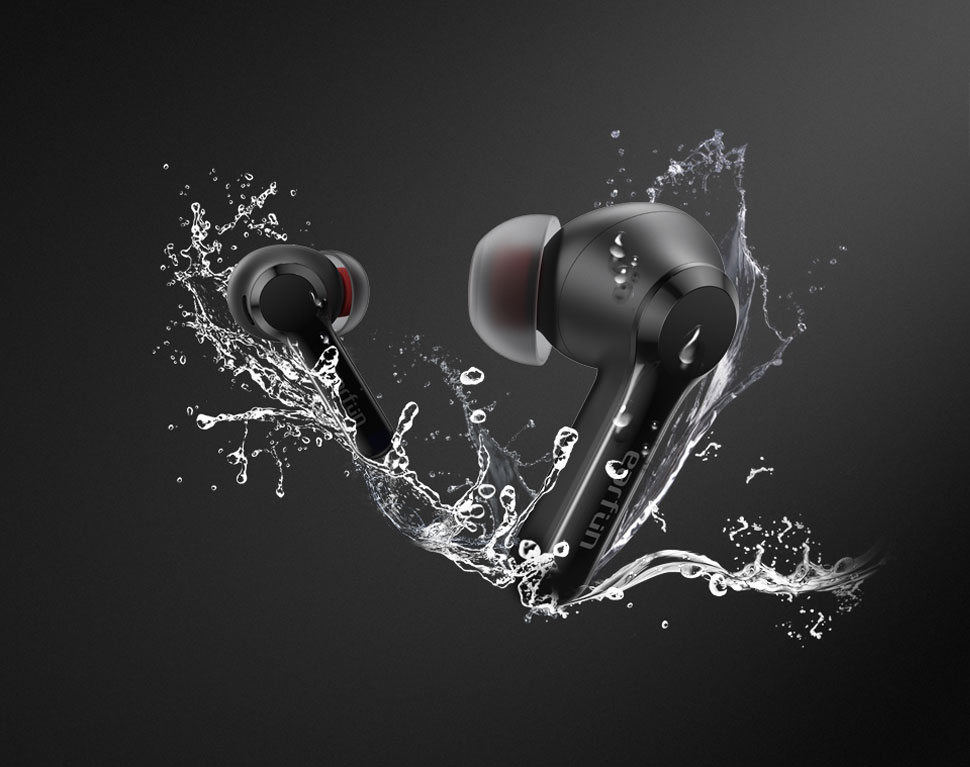 Worry-free Water Resistance
IPX5 water and sweat resistant means you can sweat it out in the gym, horse around near the pool, joggle in the sprinkles, you name it, all with your earbuds on – Always have music to season your day without worry.
Music Around the Clock
6 Hrs
Up to 6 hours of battery life on a single charge with noise cancellation turned-on.
7 Hrs
Up to 7 hours of battery life on a single charge with noise cancellation turned-off.
34 Hours
of listening with multiple charges in the case, supported with USB-C charging and wireless charging.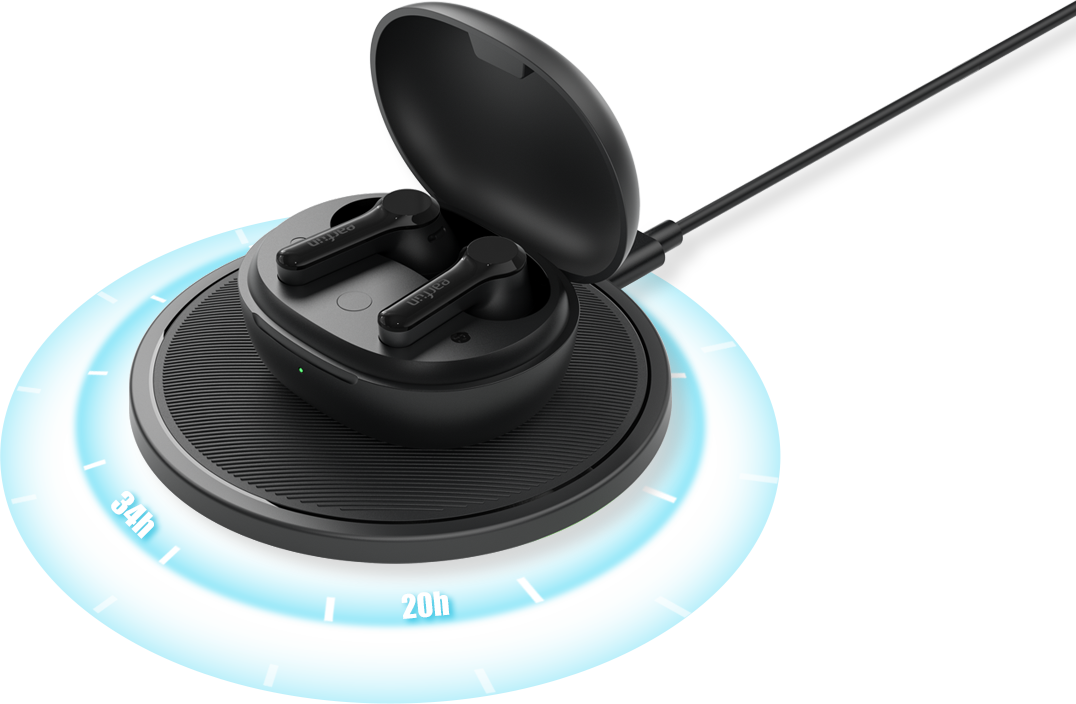 Knows What You Want
In-Ear Detection Technology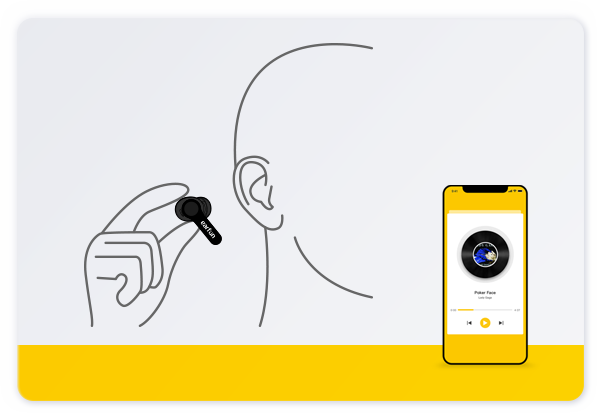 Pause the music
Take out one earbud and the music automatically pauses on both sides.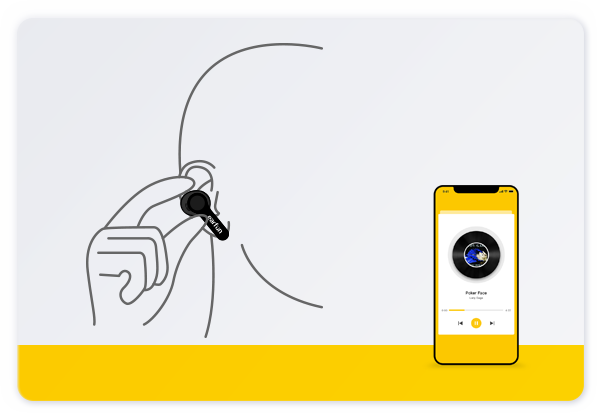 Resume playing
Put the earbud back in and the music automatically resumes playing.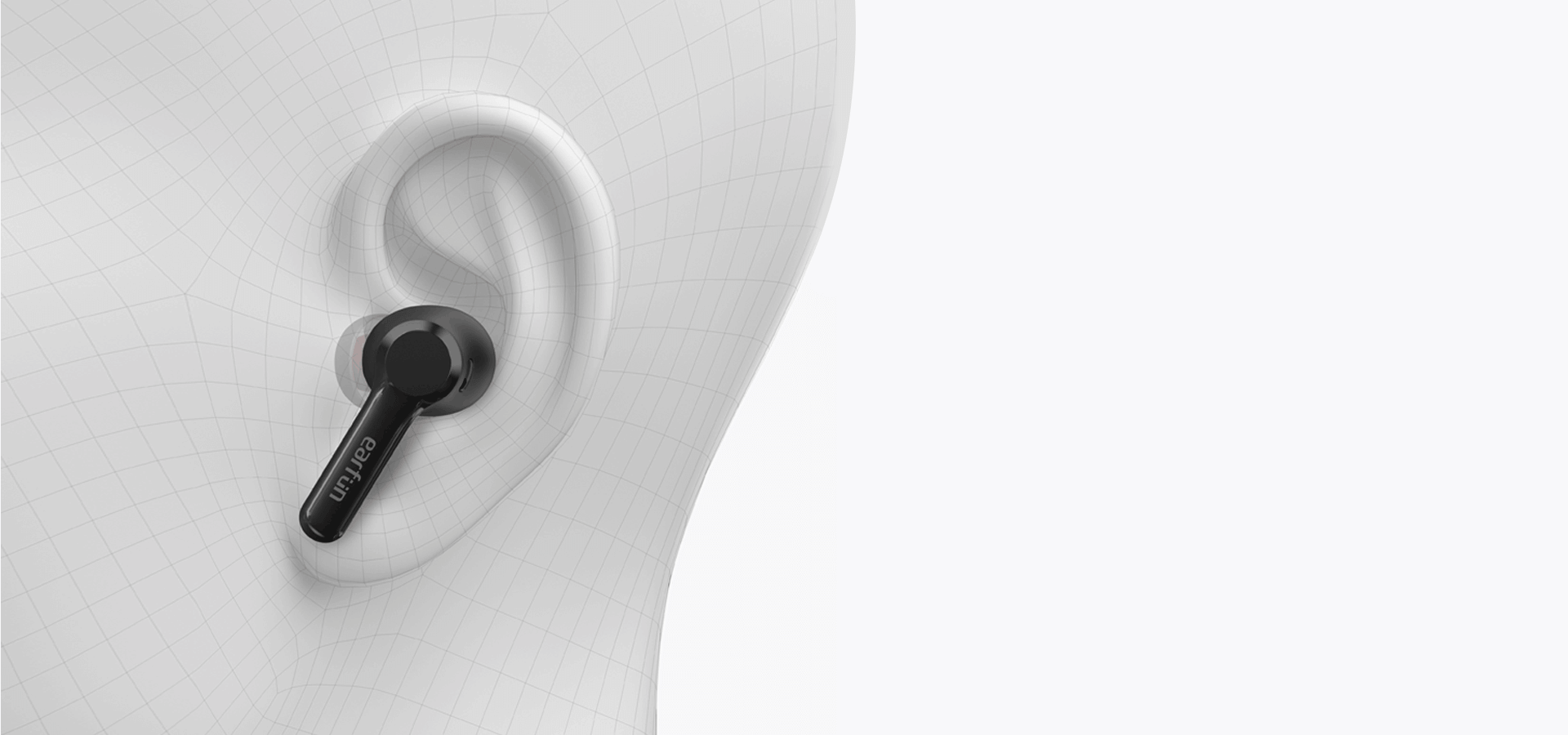 Ergonomic Design to Maximize ANC
Wear your Air Pro 2 with confidence and comfort while experiencing full immersion. These earbuds are mindfully encased in non-toxic, hypoallergenic, medical-grade silicone and designed for an adjustable fit to maximize ANC.
EarFun Air Pro 2 ANC True Wireless Earbuds
The EarFun Air Pro 2 True Wireless Earbuds come with QuietSmart 2.0 Hybrid Active Noise Cancellation, reducing ambient noise by up to 40dB. Also the Wind-noise Reduction feature ensures crystal-clear audio even in breezy conditions. The Transparent Mode allows you to hear ambient sounds when needed. With a built-in array of 6 professional microphones, these earbuds deliver a stunning call experience, ensuring your voice comes through loud and clear. The 10mm Titanium Composite Dynamic Drivers provide authentic and balanced sound quality, immersing you in your favorite music. You can listen to music nonstop all day long with a total playtime of 34 hours (7 hours on a single charge and an additional 27 hours with the charging case). Because of the device's fast charging capabilities, 10 minutes of charging equals 2 hours of playtime. EarFun Air Pro 2 True Wireless Earbuds are sweat- and water-resistant thanks to the IPX5 rating, making them perfect for active lifestyles. EarFun Air Pro 2 also features In-ear Detection Technology, which automatically pauses playback when you remove the earbuds from your ears. Intuitive touch controls, including volume control, make managing your audio effortless, and you can easily activate your voice assistant for added convenience.
Buy EarFun Air Pro 2 ANC True Wireless Earbuds from EarFun Bangladesh.
In Bangladesh, you can get original EarFun Air Pro 2 ANC True Wireless Earbuds From Star Tech. We have a large collection of latest EarFun Earbuds to purchase. Order Online Or Visit your Nearest Shop to get yours at lowest price. The EarFun Air Pro 2 True Wireless Earbuds comes with 18 Months warranty.
What is the price of EarFun Air Pro 2 True Wireless Earbuds in Bangladesh?
The latest price of EarFun Air Pro 2 True Wireless Earbuds in Bangladesh. You can buy the EarFun Air Pro 2 True Wireless Earbuds at best price from our website.